Join the club!
Order lunch from local restaurants delivered straight to your office.
Let's Do Lunch
Club Soda is an easy and convenient way to order lunch to your office every day. Order online or with the app, and receive a notification when your food's been delivered.
Browse the Menu
Restaurants rotate on a daily basis to keep things fresh and interesting.
Order Your Meal
Whether you're ordering through the website or app, the ordering process is streamlined and efficient.
Pick Up Once Delivered
You will receive a text notification letting you know that your meal has been delivered to the Club Soda kiosk.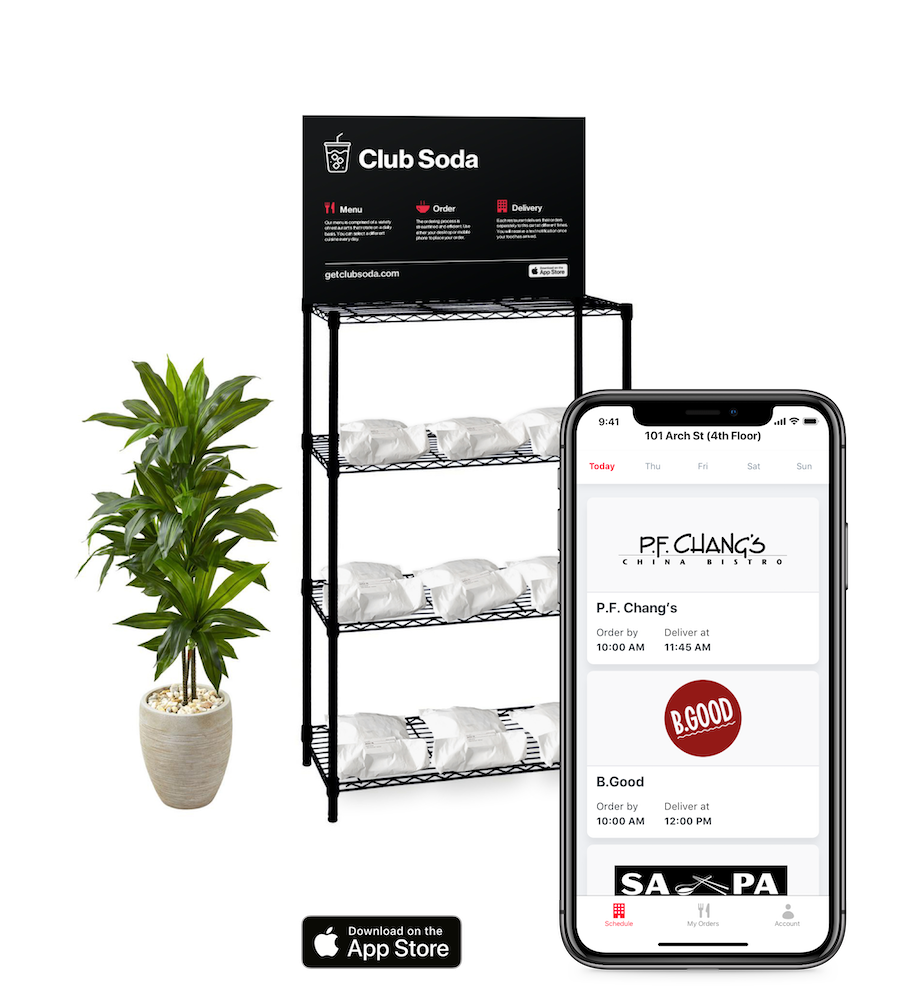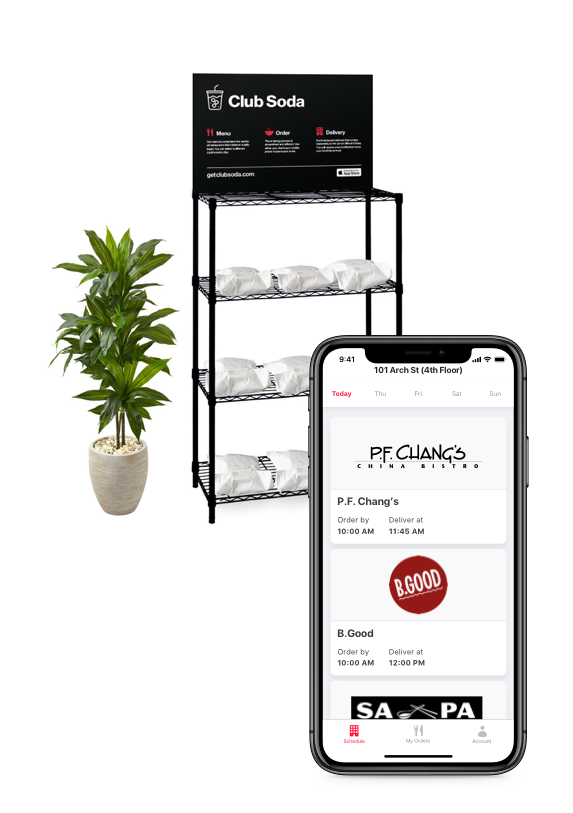 Benefits
We know how busy work gets. With Club Soda you don't need to rush out for a quick bite, run downstairs to meet a delivery driver or wait for a phone call to know when your food is delivered. We deliver your lunch on time and we text you as soon as it arrives.
More Variety
With Club Soda, you get healthy and affordable lunch options from restaurants all around Boston.
Save Time and Money
Club Soda brings lunch directly to your building. No need to go out or meet a delivery driver.
Easy Delivery
All deliveries are made to the Club Soda kiosk. You simply pick it up after receiving the delivery notification.